Travertine might not be as well-known as Granite or Marble, but it is definitely just as elegant and versatile.
What is Travertine?
Travertine is a type of Limestone, formed by the precipitation of Calcium Carbonate near hot springs. This exquisite natural stone is found in regions such as Peru, Mexico, Turkey and China and available in a range of lighter tones from soft greys to glowing golden hues. Some variations even boast delicate veining!
How Do Travertine and Limestone Differ?
Travertine is softer and more porous than limestone, which is an important factor to keep in mind when choosing where you will install Travertine in your home.
What Can Travertine Be Used for and Where Can I Install It?
Travertine is quite versatile and can be used for a variety of home elements. Because of its soft and porous nature, it isn't highly recommended for high-traffic areas such as kitchen benchtops, although with proper care it is still an option.
Let's look into the various options of including this natural stone into your home:
Backsplashes
A Travertine backsplash is an ideal way to add a dash of sumptuousness to your kitchen. Its striking and tasteful appearance is the perfect focal point for one of the home's most loved rooms.
Travertine Fireplace
Transform your fireplace into a statement piece by cladding the surrounds with Travertine tiles. This enigmatic natural stone will captivate onlookers with its beguiling hues and subtle veining.
Travertine Benchtops
Travertine benchtops are an opulent addition to any interior. The classic streaks and inclusions of this natural stone are beautifully displayed in a benchtop setting, and with proper maintenance you will keep them in top condition.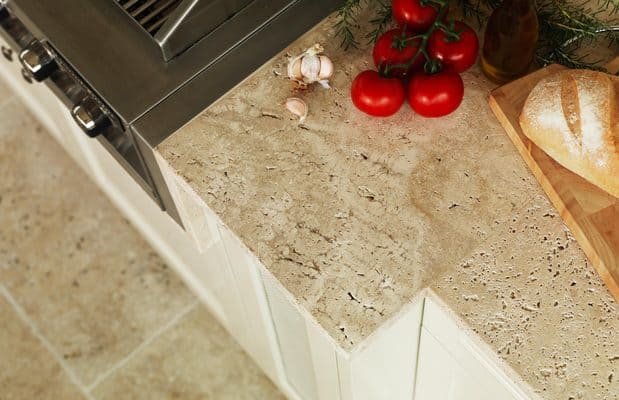 Travertine Walls & Floors
Travertine flooring and walls lend a touch of sophistication to any home and a stylish way to highlight a shower or bathroom wall, a staircase or your bedroom floor.
Outdoors
Travertine is also fabulous for your outdoor areas. When honed it is slip resistant, making it a perfect way to clad entertainment areas such as patios, walkways, pool decking and even driveways.
What Are the Two Most Popular Types of Travertine?
Silver Travertine
Silver Travertine boasts a glamorous blend of steel grey and silvery swirls, with soft green nuances and delicate flecks of coffee brown. Timeless and sleek, this natural stone closely resembles marble and is a wonderful way to infuse your interior space with a sense of refinement.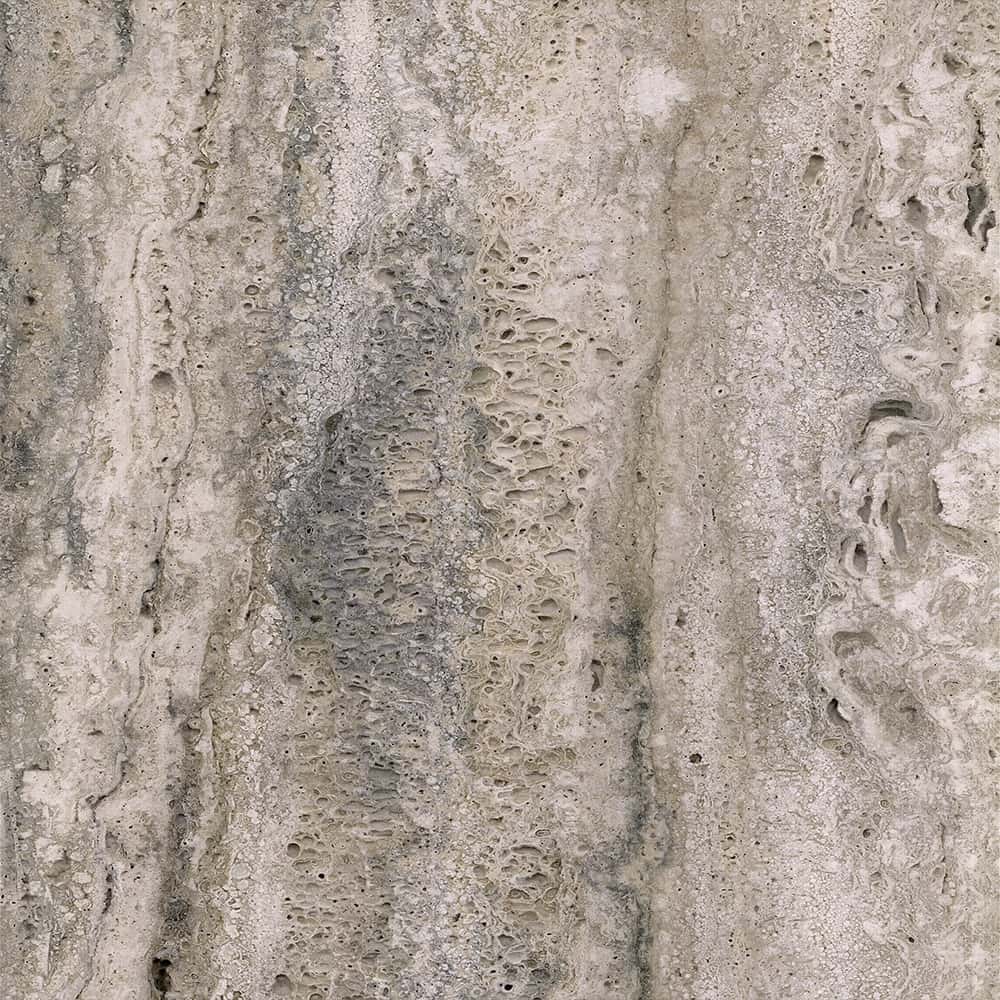 Travertine Navona
This charming Italian natural stone brings with it a warmth that adds a subtle energy and allure to any room it adorns. A dazzling backdrop of ivory tones holds delicate darkened veining, making it the ideal addition to any classic or contemporary home.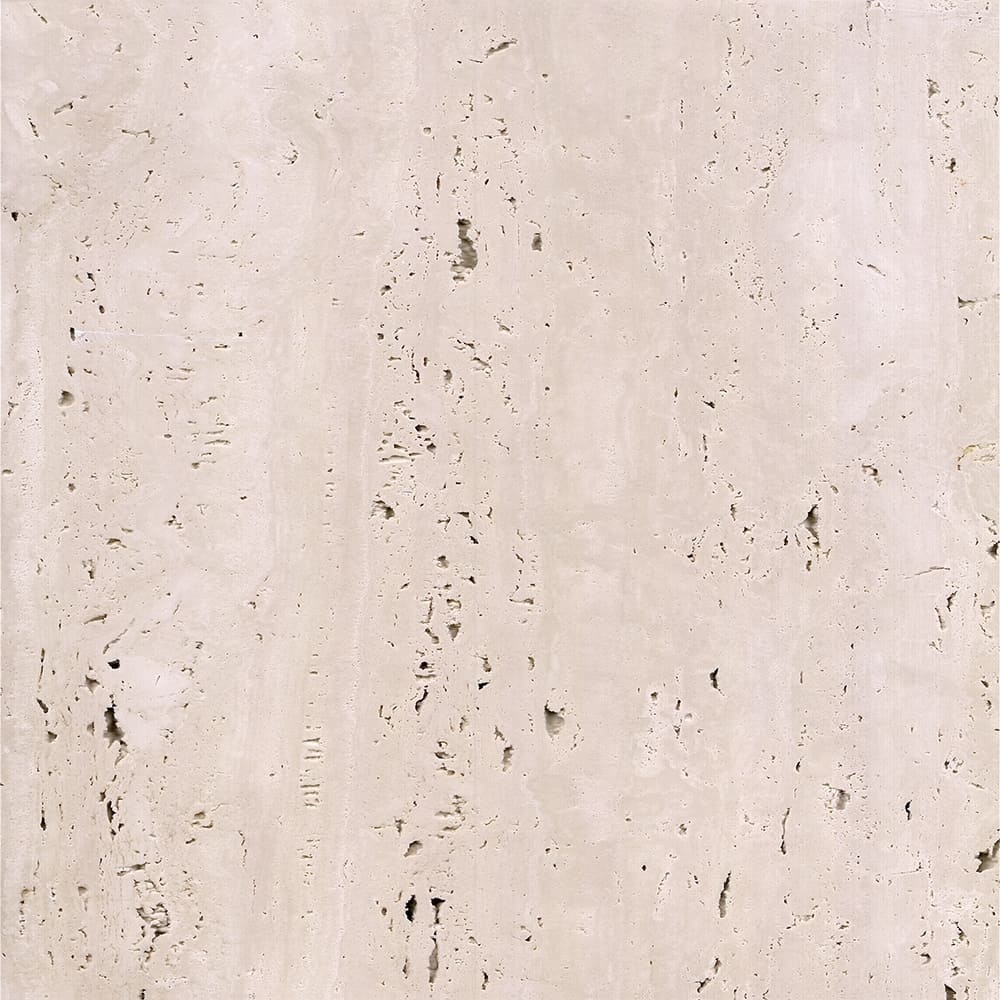 What Finishes Does Travertine Offer?
Unfilled
Unfilled Travertine has a far more rustic look and feel. Being a natural stone, Travertine often features small exposed holes, and when left unfilled, these holes add to the texture and aesthetic of the stone.
Filled
Filled Travertine uses a coloured epoxy to fill the little holes, creating a much smoother and more contemporary aesthetic.
How Do I Care for Travertine in My Home?
Day-to-Day Care
Cleaning the stone is simple and all it takes is a wipe with warm water and gentle detergents. Avoid using any harsh cleaning substances such as bleach, ammonia or anything acidic, such as vinegar, as these will cause etching in the stone. Rather use a pH neutral detergent with warm water. Should a spill occur, it is always best practice to wipe it up immediately, especially if the substance spilled is acidic, such as soda, tomato sauce, coffee or wine.
Long-Term Care
Because of Travertine's porous nature, we recommend sealing at installation and then every few years thereafter. By sealing your Travertine, it is less likely to absorb liquids, keeping it in top shape for far longer and preventing unsightly staining.