The bathroom is one area of the home used by everyone and used often.
It's also the one area of the home most susceptible to germs, mold caused by water, spills, and dirt.
So knowing how to clean a bathroom is an essential skill for everyone, including how to clean sinks, tubs, floors, and toilets.
Let's look at how to clean a bathroom: the complete guide.
Recommended Product: Marble Tile Bathroom
Gathering Your Tools
While it's true that you can buy a myriad of cleaning solutions, and specialized ones for toilets, tubs, and sinks, you actually need just a few supplies.
You can also minimize the harmful chemicals and often harsh odors by choosing a few more natural products, supplemented by the all-powerful cleanser and disinfectant, bleach.
Here are the products you will need to ensure you're ready to tackle your bathroom(s):
2 microfiber cloths
2 sponges
Baking soda
Vinegar
Toilet brush
Mop
Bleach
We recommend a special sponge and cloth just for the toilet, with separate ones for the tub, sink and any other surfaces.
Tackling the Bathroom One Area at A Time
There are a variety of different areas in your bathroom that require cleaning. Some can handle the same cleansers and cloths, while others require some special tools, like a brush made to clean toilets, and some special techniques.
Tub and Sink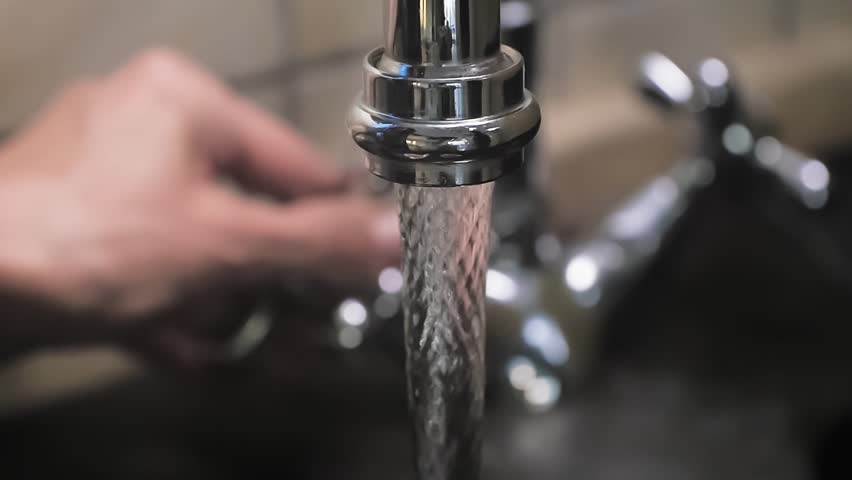 Tubs and sinks quickly accumulate water stains, soap scum and dirt. Here's a technique to clean both.
First, fill with hot water as full as possible. Let sit for 15 minutes to soak the scum and stains. Drain, then spray with a vinegar and water solution of 1 part vinegar to 2 parts water. Scrub with a sponge and they should easily come clean. Rinse when you're finished, and wipe dry with a microfiber cloth.
For the walls of shower stalls, simply skip ahead to the step where you spray and wash with the vinegar solution.
Showerhead
Most people wouldn't think about the internal components of their showerhead when cleaning the bathroom. But the nozzle can get clogged with mineral deposits, get stained by hard water, and collect bacteria in the nozzle itself.
To clean the showerhead, fill a strong plastic bag with vinegar, using enough to submerge the nozzle. Then hang the bag with the nozzle soaking, tie it in place, and leave it overnight. If you have a detachable nozzle, that's even easier. Take it off its holder and soak it in the vinegar-filled bag.
In the morning, run water through the nozzle to rinse it clean.
Shower Curtains or Doors
Depending on the type of tub or shower you have (and in one house you could have several different styles) you will use different cleaning techniques.
If you have a shower curtain and liner, run them through the washing machine with cold water and your regular detergent. Add a few old towels to the washer as they will help scrub off soap scum, mineral deposits and mildew. Re-hang the curtain and liner to dry, unless the curtain can go in the dryer on a low cycle. A plastic liner shouldn't go in the dryer.
Shower doors can be a bit more work. Make a cleaning paste with a cup of baking soda and several drops of distilled white vinegar. Keep the paste thick and spread it over the door. After an hour, rub it off with a microfiber cloth, and then rinse and dry with a second microfiber cloth.
Toilet
Despite what you may think, the toilet does not require a bunch of specialized cleansers.
Pour a cup of baking soda into the bowl, and let it sit and soak. While it's soaking, spray the entire surface with the vinegar and water solution, then scrub it with the sponge.
After that's done, use the toilet brush to scrub the inside of the bowl, close the lid and flush it down.
Clean and disinfect the toilet brush by pouring bleach over it and rinsing with water.
Floor
Depending on the surface of your bathroom floor covering, cleaning may be handled very differently.
Some people have carpet, some have tile, and some have linoleum. If you have a special surface like ceramic tile, it's best to check with the manufacturer to determine the cleaning product and technique for the floor. Carpet will have to be vacuumed.
Otherwise, the vinegar and water solution used elsewhere can be used with a mop to wash a linoleum floor. Some bathrooms are small enough that the floor can be washed by hand with a sponge.
Final Thoughts
Keeping the bathrooms in your home clean and germ-free makes them enjoyable to use while also minimizing contact with harmful bacteria.
Our complete guide on how to clean a bathroom will ensure easy cleaning and a spotless room.