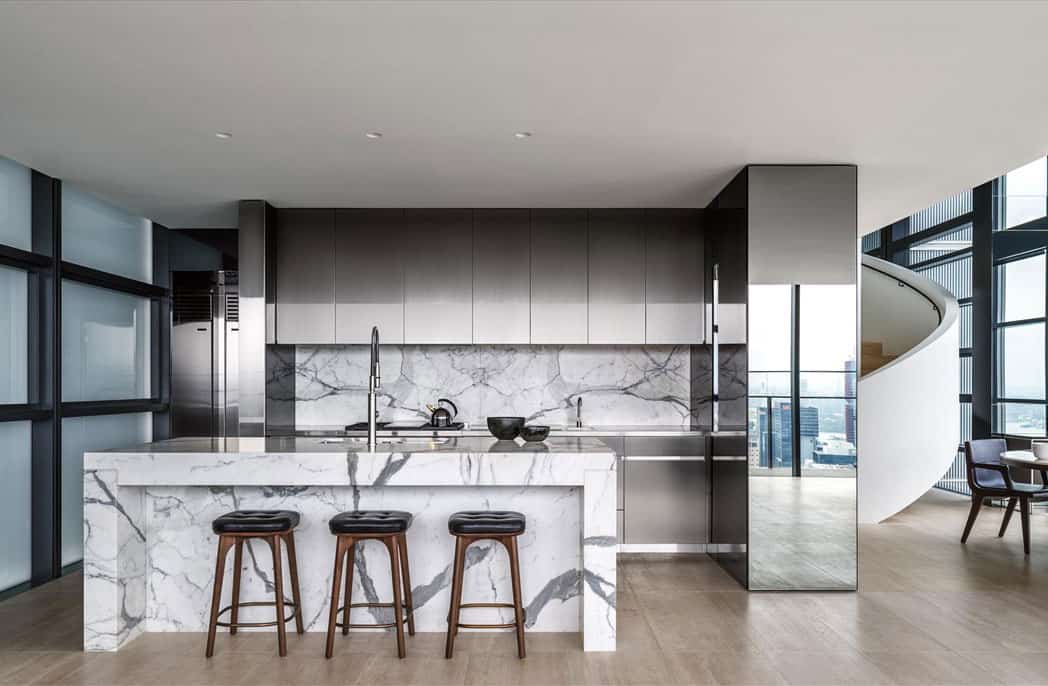 Once used to grace the insides of churches, hotels and large estates, today white marbles like Statuario Venato are easily accessible to source to help add that touch of luxury to homes, bars, restaurants, commercial lobbies, offices and building exteriors.
Statuario Venato is one of the most popular and sought after materials in the world, quarried in the Carrara region of Italy that is timeless and has been used for centuries. The luxurious and dramatic stone can be used to clad walls, flooring and useable surfaces however there are a few pointers to note before making the commitment to purchase this stone:
Statuario Venato is Grey and White in Colour
Statuario Venato has an almost paper white background. Its distinctive and sporadic veining ranges from light to dark grey in colour. Being a natural product, it is important to note that no two slabs will ever be the same however it is that uniqueness that gives the stone its attractiveness.
Marble Always Needs To Be Sealed
To maintain its longevity, marble will always need to be sealed prior to its use. It will continually need to be re sealed however this application will depend on the use of the stone
Clean The Natural Stone Promptly
To keep etching minimal, spills of liquids and foods with acidic properties must be cleaned up promptly. If left for prolonged periods of time, it can leave a dull white haze which is an etch mark. This can easily be removed by re honing the benchtop
Use PH Neutral Detergents
Always opt for using PH neutral soft detergents and soaps to clean the marble as harsher products like bleach or ammonia will discolour and negatively impact the stone.
Inspect the Slabs
When choosing the right stone for your home or office, make sure you inspect the entire slab as a whole to see what kinds of colours, vein patterns you would be content to see in your project.
Here at Euro Marble, we have a variety of different sizes and thicknesses of Statuario Venato in stock including:
2cm Thick Slabs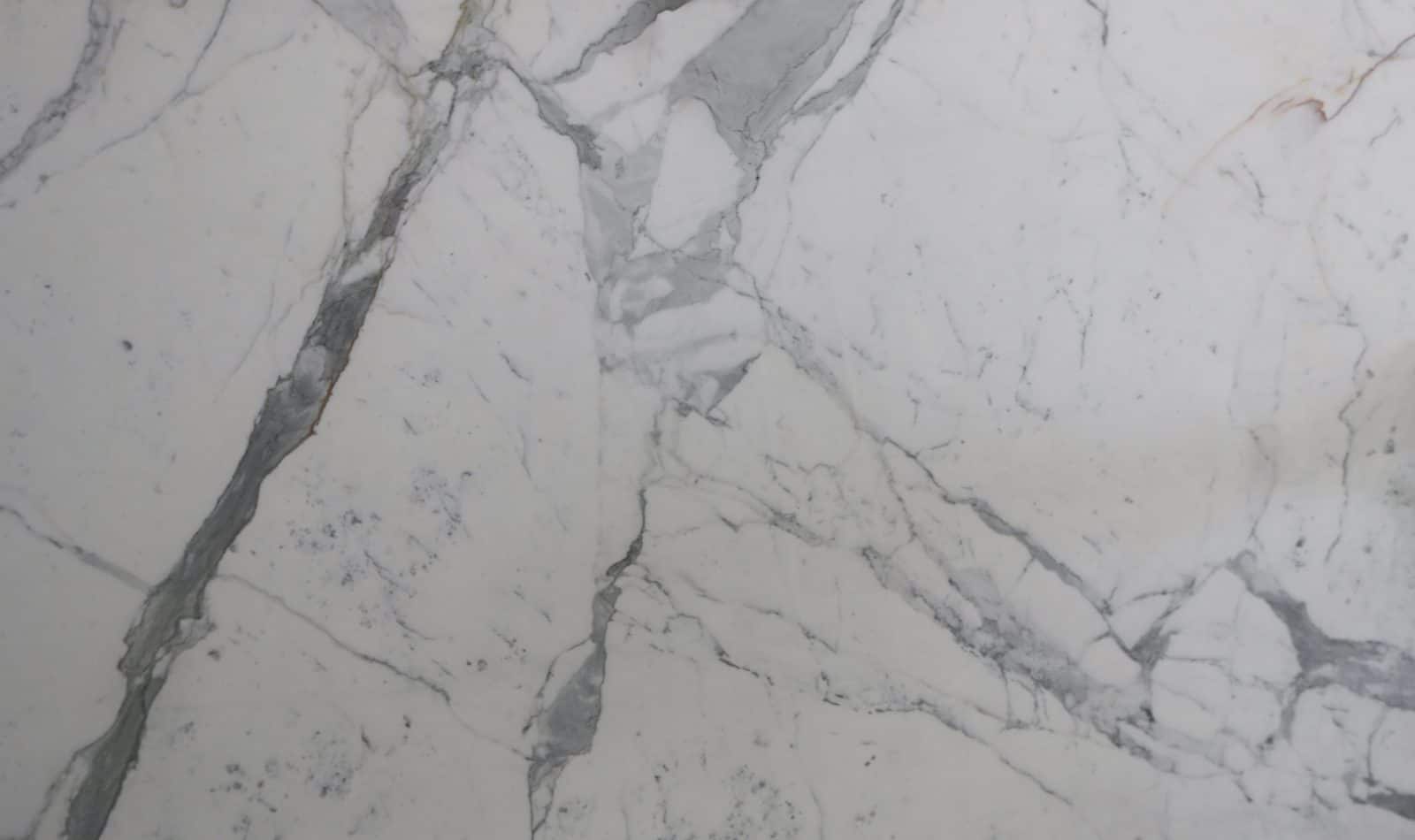 6cm Thick Slabs
At Euro Marble, our stone experts travel to Italy to physically inspect the blocks prior to purchasing to ensure that only the very best materials land on our shores and into your kitchen or office space. Check out our Online Inventory of rare and precious natural stones or call us on 8585 2999 to speak to one of our professional sales staff in arranging an appointment to view these in person.
[simple-author-box]