With classic character that evokes nostalgia and timelessness, stone possesses unique movement and graining that adds texture and depth to any space. As an interior feature, the stone slabs are reinforced by a layer of laminated glass on one side.
In the past, only a few stones like Onyx could adequately transmit light through the means of natural or artificial lighting to create a striking visual effect. When milled to only a few millimeters and laminated to a rigid clear backing like glass, most marbles, granites and limestones become magnificently translucent materials, making your palette of translucent stones now endless. Large panels (Due to weight bearing issues, typical panel sizes are restricted to 2m x 1m x 15mm +/- 2mm) allow the authentic beauty of stone to stand uninterrupted, making it possible to achieve seamless, monolithic walls.
For exterior use, the translucent stone is reinforced on both sides by laminated glass, with one side needed for mechanical assistance and the other for safeguarding the stone against the natural environment. We then work with specialists to implement the lighting technology for both interior and exterior applications.
Translucent stone is perfect for applications when you need a memorable design statement with a modern interpretation of a classic, reliable material. Some of the our uses of this product include: Star City Casino (fit-out of the High Rollers Bar), Hoyt's Entertainment China Town (feature wall) and the University of NSW Roundhouse (bar top feature).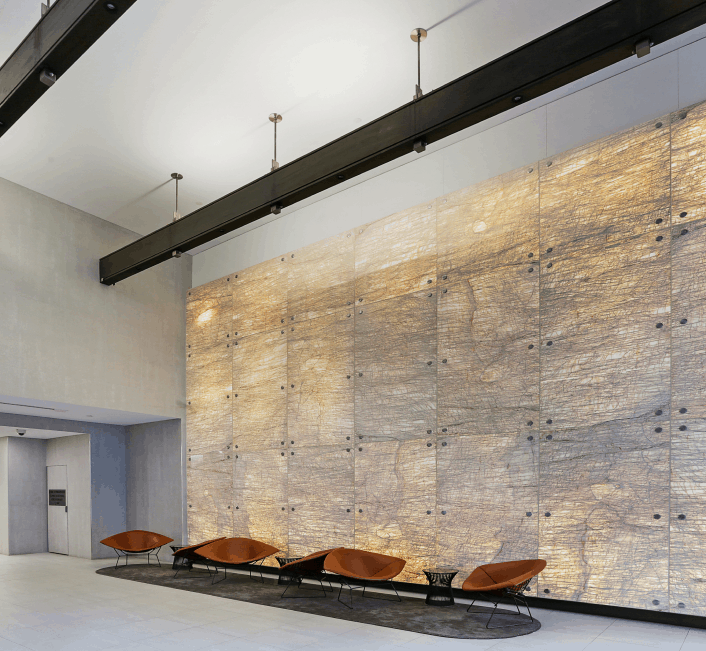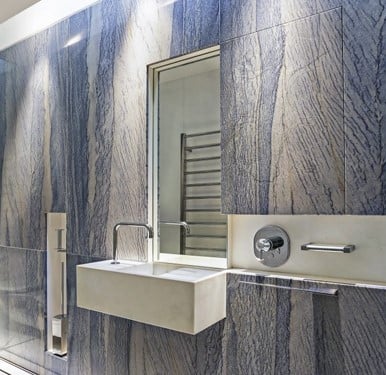 Home Portfolios RESIDENTIAL Paddington Residence This ultra-luxe Paddington home boasts a vast array of top-quality natural stone elements. Utilizing our pioneered stone on aluminium system, the formidable Breccia Fantastico creates an incredible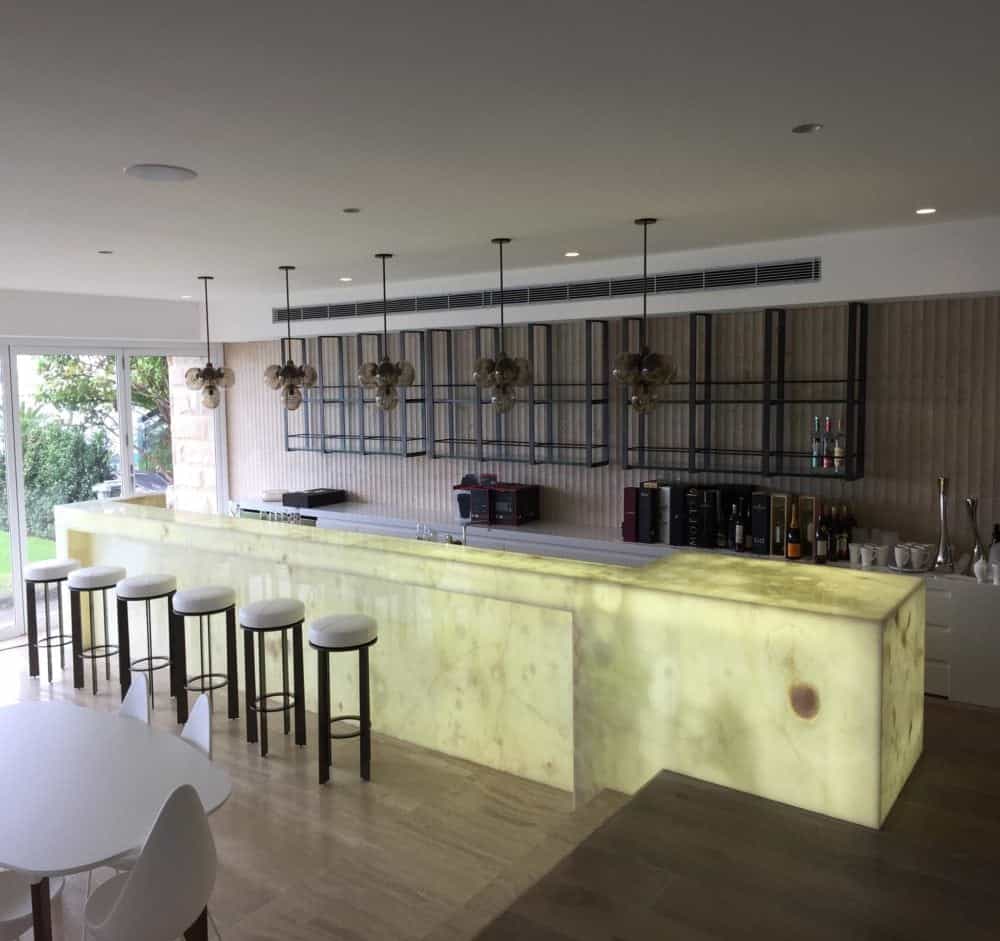 Home Portfolios RESIDENTIAL Mosman Residence The Mosman Residence brief seemed simple, create a home that would not be upstaged by what is framed by its wall-to-wall windows. But taking into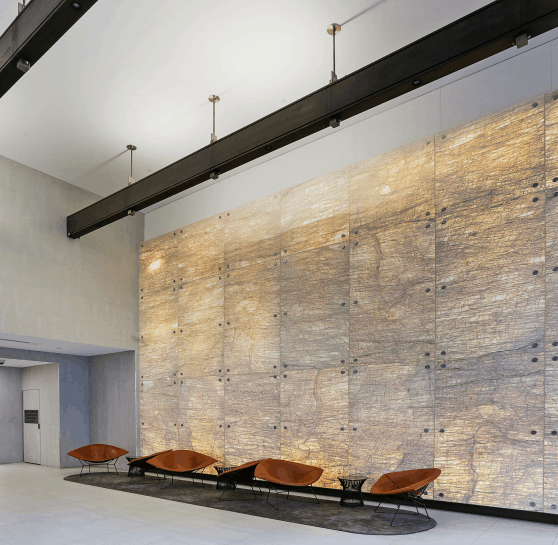 Home Portfolios Commercial Castlereagh Street Foyer This project was a particularly unique one where we were presented with the opportunity to apply a specialized technique to create translucent stone. In

Marble is nature's gift to capture...