Silver Travertine: Now Available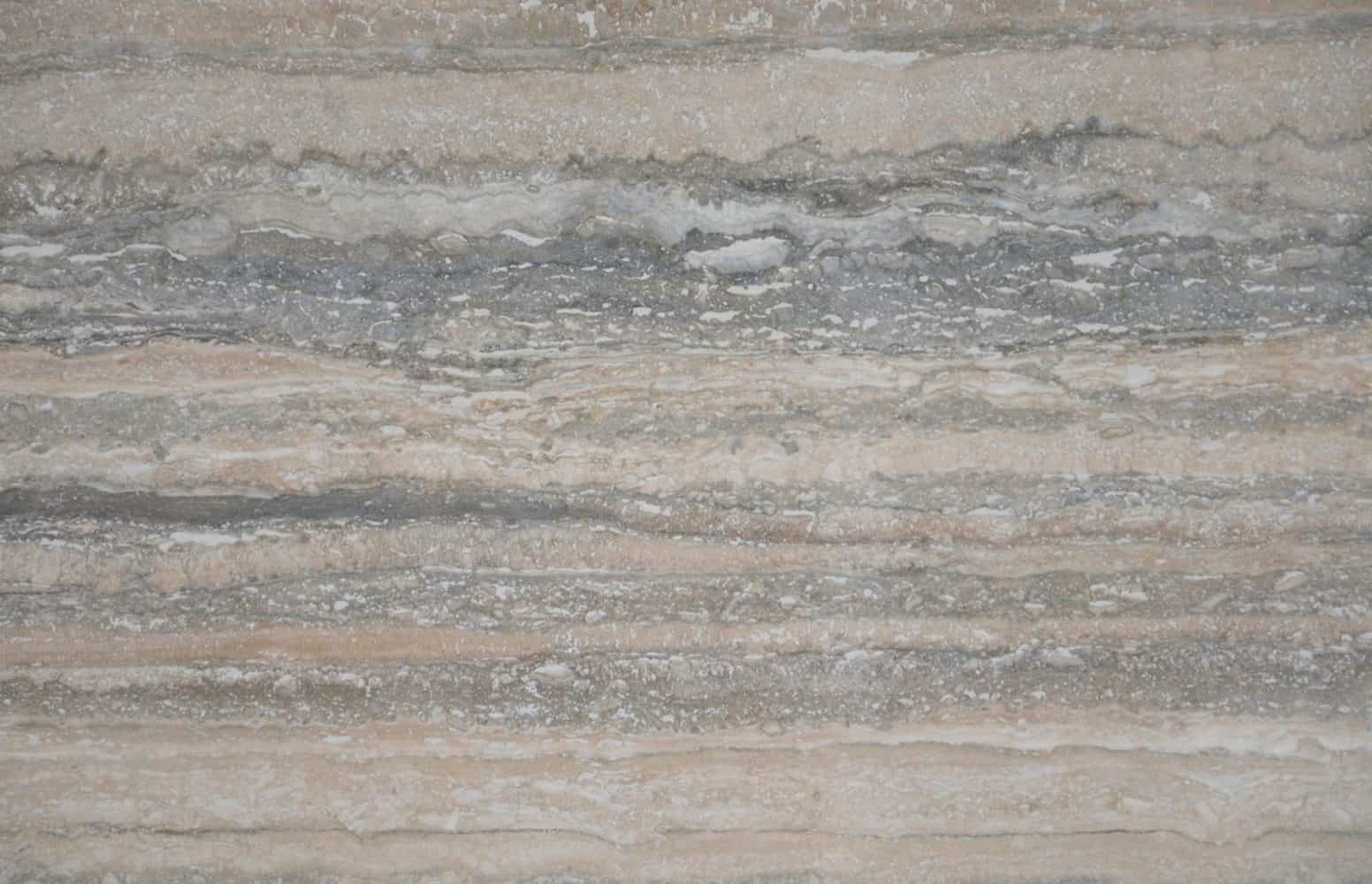 Silver Travertine Slab Via Euro Marble 
What is Silver Travertine?
The warm and beautiful silver shimmer of Silver Travertine takes center stage and provides a focal point in any groundbreaking space. The travertine differs significantly from its other beige counterparts in the collection with a more cosmopolitan, modern grey hue, rich in green and silver nuances.
Silver Travertine is an ideal stone for cladding and dressing floors, walls or even kitchen benchtops in any commercial or residential space. The stone contrasts quite nicely with both dark and light furnishings and fixtures making it extremely suitable for all modern and period style residences.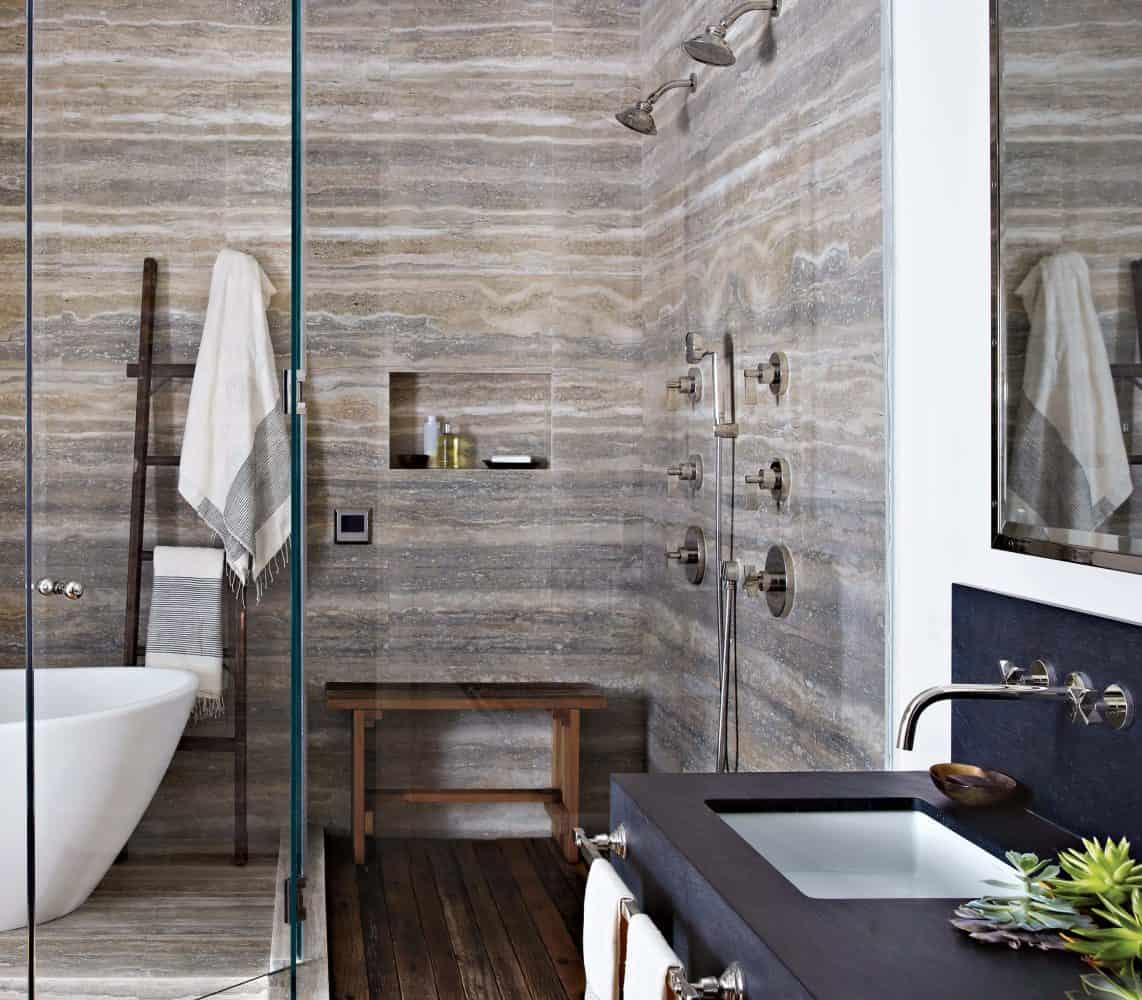 Silver Travertine Ensuite Bathroom Walls
How Is Travertine Formed?
Travertine is predominantly quarried in Italy near Tivoli where the world's largest deposits exist. It has graced many famous buildings for centuries with the most notable and largest being Rome's Colosseum. Other buildings include the Paul Getty Center in Los Angeles, and the Sacre- Coeur Basilica in Paris.
Travertine is a limestone formed in hot mineral springs called karst. The spring's water movement erodes the travertine and creates holes or pockets within the stone much like a piece of honeycomb. These cavities form what is commonly known as unfilled Travertine. The holes however can be filled with resin or epoxy cement to form a filled Travertine product that is gives off a more contemporary, modern look.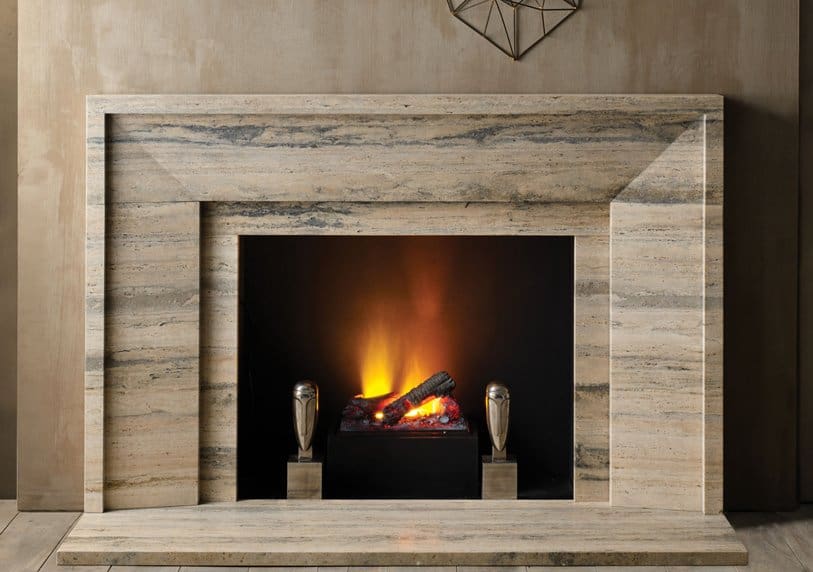 Silver Travertine Fireplace Mantle
Learn more about our new Silver Travertine product and explore our entire collection of Travertine materials at our showroom in Marrickville. Our stone professionals will provide a wealth of knowledge and experience and assist you in choosing the right material for your project and answer any questions regarding maintenance and longevity of the stone.