Choosing The Right Natural Stone Benchtop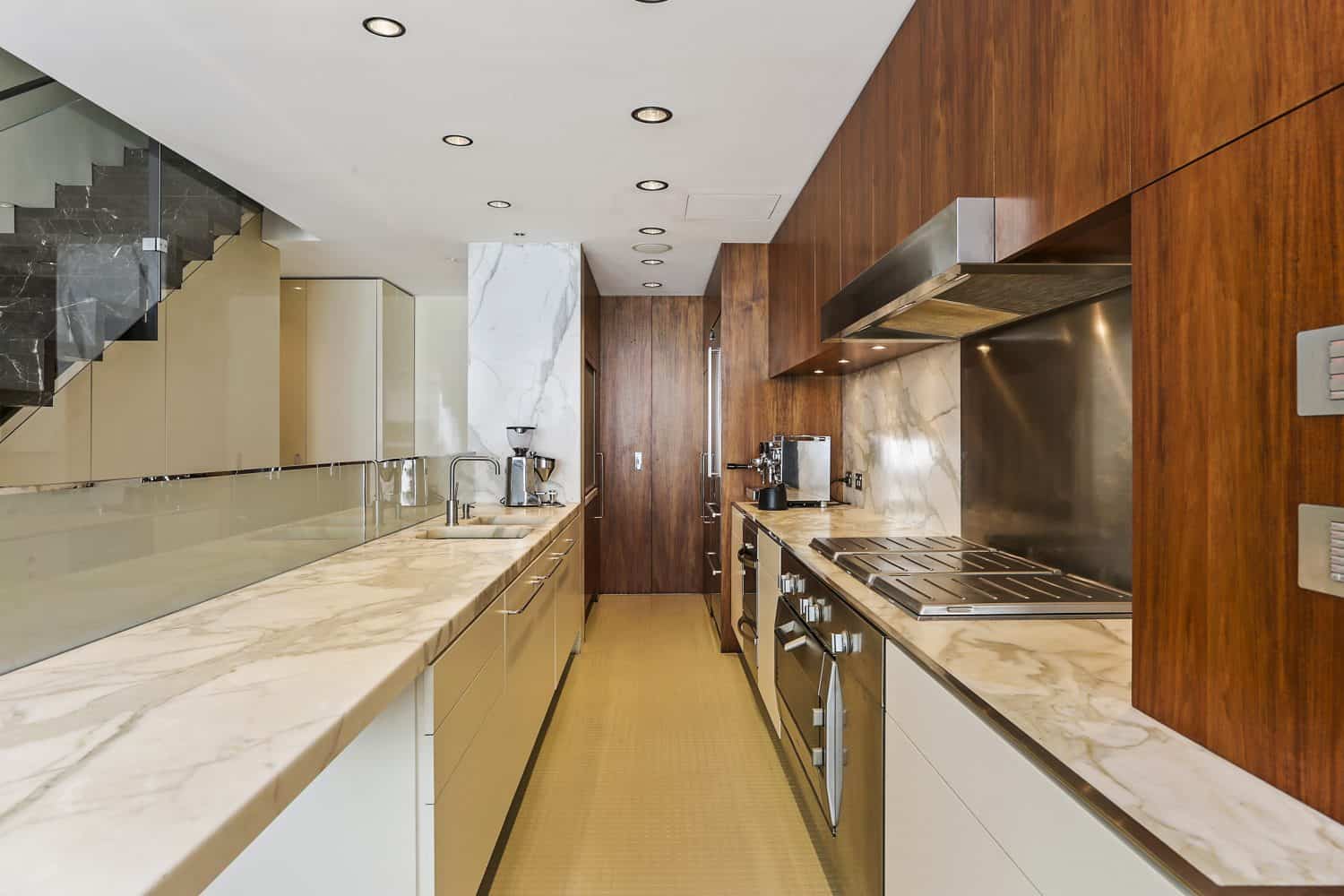 The biggest decision you will ever make when it comes to building a new or renovating an existing kitchen is "which natural stone material to choose for the benchtop?" Lets face it, in 2019 the choices are overwhelming with many different varieties and styles to choose from. This abundance of choice has made it difficult for consumers who are tying to balance the trade off between aesthetics and how the material will affect the kitchen's performance.
For most contemporary and classical kitchen styles, natural stone benchtops like marble, granite and Quartzite have become the market favourite for their strong sense of authenticity and robust nature. There is no one size fits all solution and all these materials are good for differing reasons.
As is the case for most projects, the material selected for the desired space is dictated by the aesthetic nature of the slab, budget requirements and your threshold for maintenance. So to help ease the process, we have outlined below the three most common stones used in Kitchen spaces, their properties and ultimately how they will perform in the space.
Granite Benchtops
Granite is fairly low maintenance and a popular choice for a benchtop in this modern era simply because it is one of the most durable natural stones you can find. The low porosity of the stone makes it an extremely attractive solution for indoor and outdoor application and very well suited for kitchen benchtops. Although the stone is not as porous as other materials, it will still reaquire a proper sealing in order to prevent stains and help to maintain a fresh stone finish for years to follow. Frequent cleaning of the stone is also encouraged with a PH neutral gentle detergent to prolong the surface's face.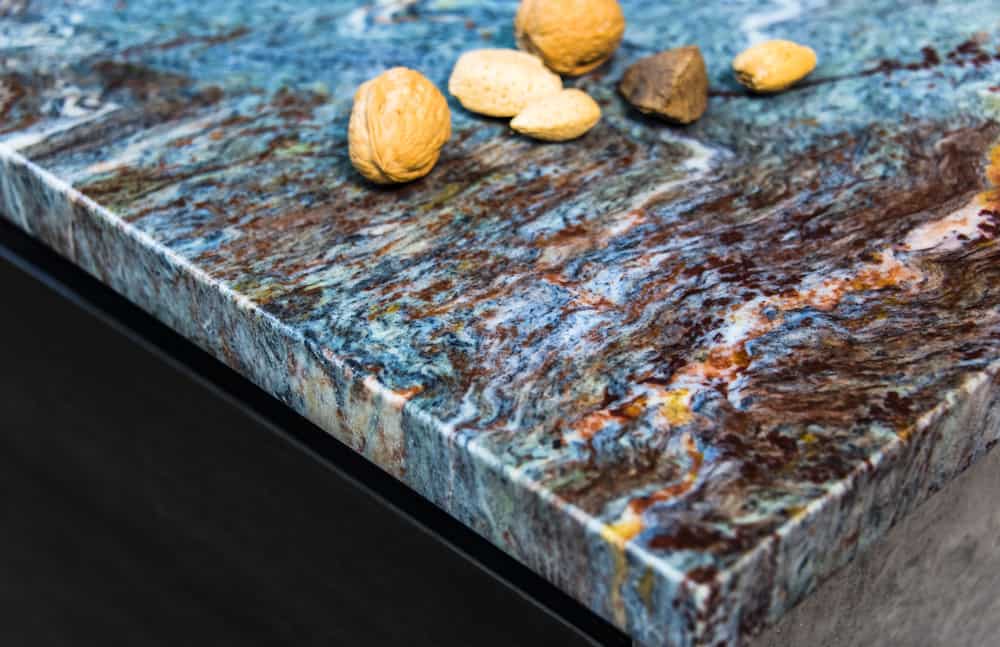 Every slab of Granite that is quarried can be slightly or significantly different from each other. As such, no two kitchen benchtop surfaces will ever be the same and will vary in pattern and look. It is a material that is available in a wide range of colours and styles, some of which will be sure to meet your design intent and deliver the special look you are wanting to achieve.
There is no denying that Marble is by far the best looking natural stone, an iconic kitchen benchtop option which has been quarried for centuries. Marble  is capable of giving a striking, timeless appearance to your kitchen area. The options with this stone are endless, with each slab presenting you with various patterns, colours and irregular veining. The most classic marble materials are white and grey based with subtle or strong grey veining like a Carrara or Calacatta marble material. Some examples are below:

Carrara Marble Kitchen Benchtop                                                         Calacatta Marble Kitchen Benchtop
Marble is a little softer than Granite and requires regular maintenance and MUST be sealed to avoid staining. Food and drinks with acidic properties like lemon juice, orange juice, berries, chilli oil must be cleaned up promptly if spilled on the surface of the stone to avoid what is known as "etching". Etching can be removed by re honing the benchtop however these marking are what help build the patina of the stone and give it a charming look over time.
 Quartzite Benchtops
Quartzite is a natural stone that is designed by Mother Nature (often confused with the man made Quartz) used to add personality and drama to any space, often found in neutral colours with faint or swirling veins that closely resemble a marble. Quartz like crystals are often found in the stone which help to give the material a slight sparkle when light is reflected off the surface.

Quartzite materials shares very similar properties to a granite and are considered to be an excellent choice for kitchen benchtops. It is important to note that like all natural stones, Quartzite is not bulletproof and proper sealing by your stone professional is still required to prevent any liquids from being absorbed in. The stone still needs to be maintained with a gentle soap cleaner on a regular basis to maintain its beauty.