Are Natural Stone Floors Worth The Maintenance?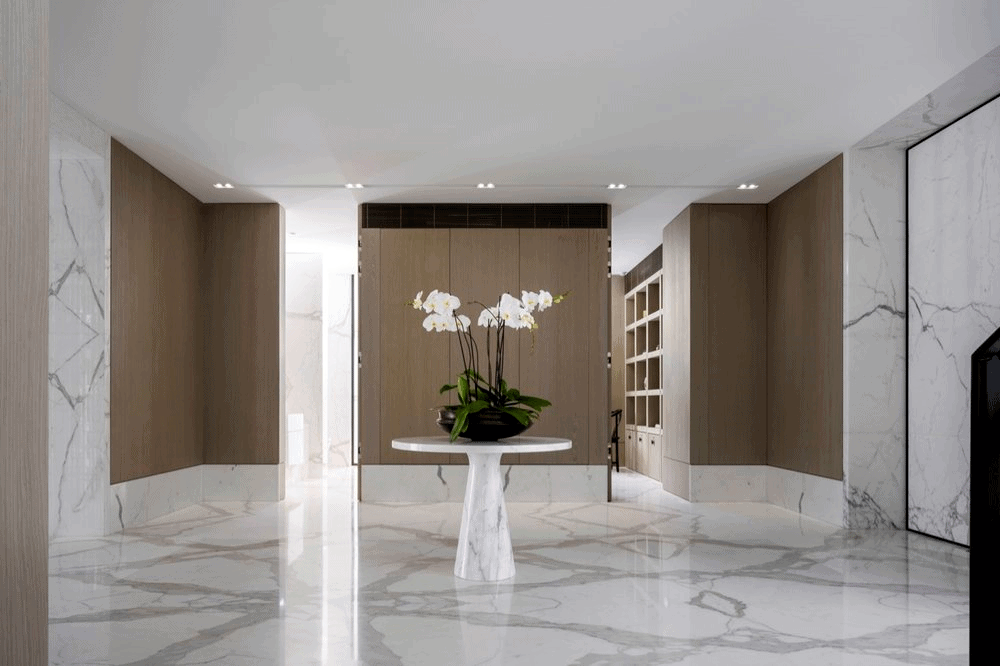 Calacatta Marble Floor Via Euro Marble
Question:
We are in the process of remodeling our entrance foyer to our home and absolutely love natural stone floors. However we have heard from numerous friends that they can be difficult to maintain and take care of. What does it take to keep them looking their best? Are there certain stones we should be leaning towards more so than others? Or should we just to the classic timber or porcelain tiles?
Answer:
There are thousands of varieties of natural stone so you must first ascertain what it is you exactly love about natural stone floors. Brainstorm a list of qualities you admire about stone flooring, it could be the colour, the veins or patterning. This procedure will most definitely help you narrow down your search in the sea of options and help you choose the right product. Here are some of the best options to use for natural stone flooring:
Marble has graced stone floors for centuries and is a popular choice for flooring due to the sense of warmth it offers. Most marbles have a real sense of character and a sophisticated appeal but can scratch so care must be taken. However, over time, marble develops a beautiful patina over time with all the subtle imperfections eventually blending together to form part of the character of the marble. Some of the most popular types of marble include:
Carrara Gioia

Statuario Venato

Calacatta Borghini

Calacatta Gold

Bianco Carrara
Marble is a nice choice for bathrooms where there is usually a lot less foot traffic however is suitable for a variety of applications from kitchen benchtops to fireplaces to walls. At Euro Marble have over 150 different variations of marble in stock to choose from and have tiles to compliment
This is a relatively softer stone which varies widely in colour however most products within the family are beige orientated. While the stone can scratch and stain like most natural stones, many love the warm and inviting feel the stone gives off. The stone has a tendency to remain cool even during summer months under direct sunlight. For this reason, Travertine is perfect for outdoor applications and in wet areas around pool surrounds.
Travertine in Australia come in a wide range of finishes and looks, some of the most popular include:
Honed and unfilled – The pockets in the stone have been left unfilled giving the stone a more rustic classical look, much like what is found in Italy's colosseum
Honed and Filled – The pockets in the stone are epoxy filled and honed to give a smooth matte finish for a more modern, sophisticated look.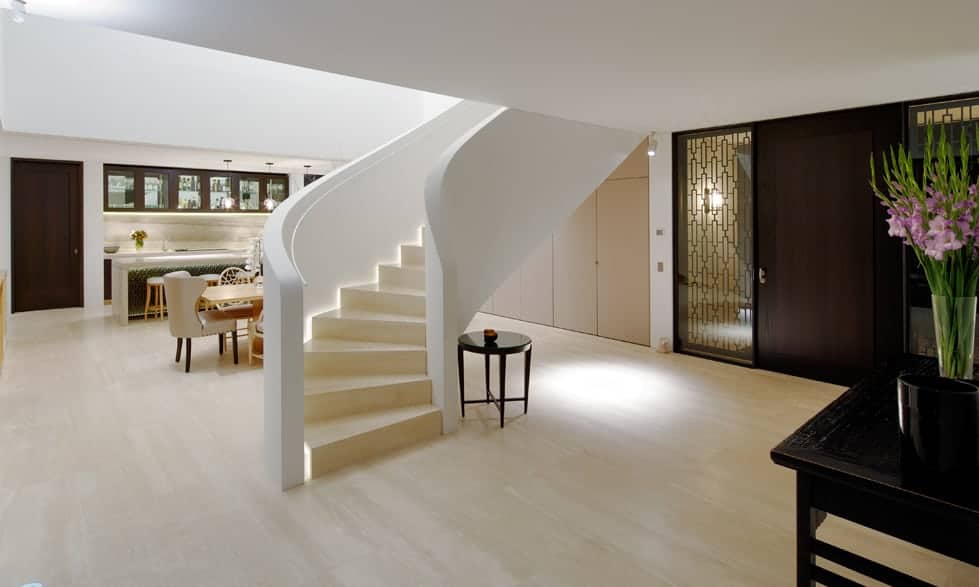 Travertina Navona Floor Via Euro Marble
By far one of the most durable natural stones out there. The stone is highly resilient to scratches and staining and comes in a vast array of patterns and colours. While the stone will stand up to the demands required for natural stone flooring, it isn't as cosy and warm as other materials. Once installed, regular sweeping and mopping with PH neutral detergent is sufficient to keep the floor in pristine condition and make it last a lifetime.
The finish of the stone is another crucial element that must be considered as it will make a big difference in the floor's longevity. A highly polished floor that looks like a glass finish is not suitable as it can be very slippery and scratches are much more prominent. A honed or matte finish is a better choice for floors to create a smooth surface. It is more slip resistant and marks and staining are not as prominent on the surface.
With some planning and consideration you can enjoy the sight and use of most natural stones for flooring applications. At Euro Marble we have over 150 different variations of natural stone in stock and one of our sales professionals will gladly assist in answering any questions you may have about stone flooring. They can also advise you on cleaning trips and tricks to ensure the longevity of your floors.