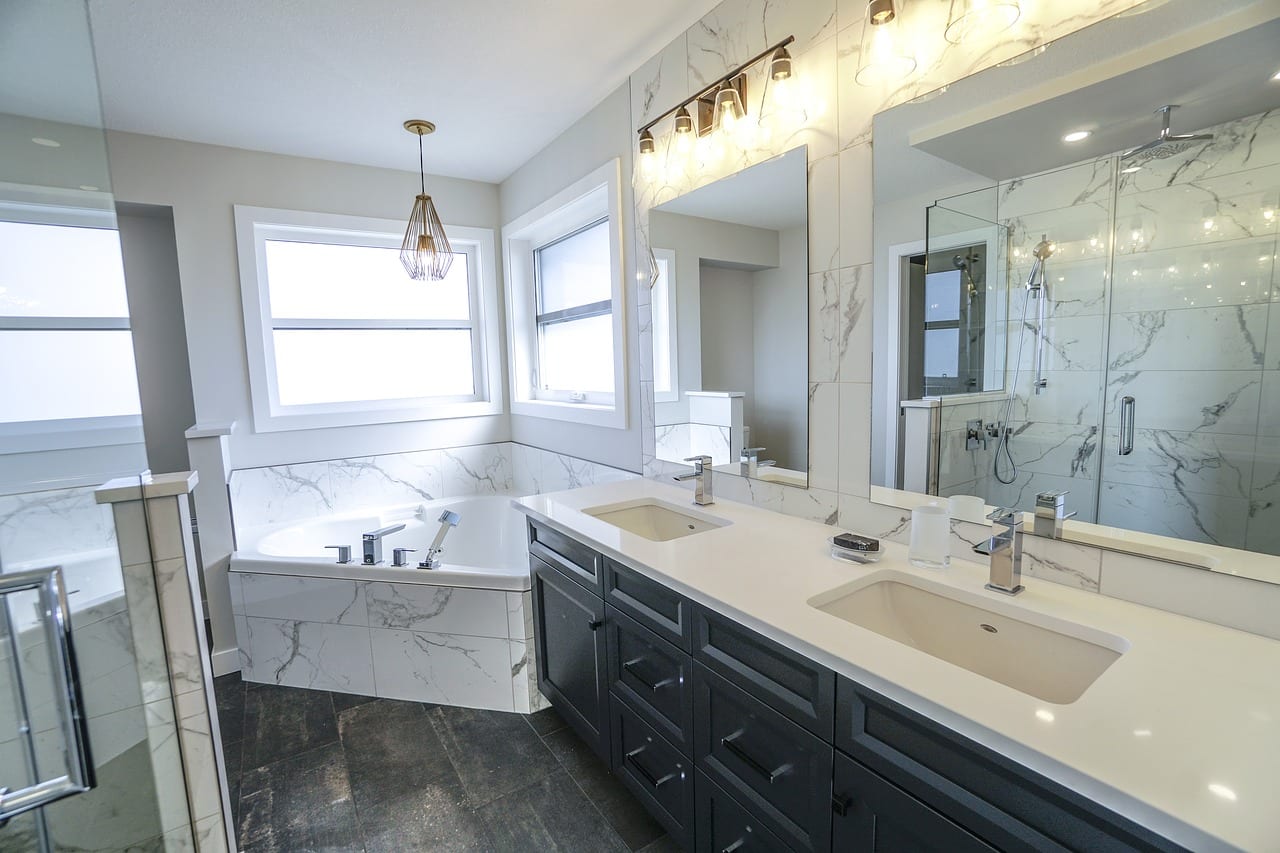 Image Source: https://pixabay.com/photo-3689922/
This article was written by Culpan & Company.
Building the custom home of your dreams is an exciting but extremely involved process. There are a wide variety of things to consider and hundreds of choices to be made. That's why your input is so valuable to the custom home builder you're working with. Once you settle on an overall design, you'll need to start thinking about the smaller details like what kinds of materials you want used for impactful features. That's why it's important to consider the many key benefits of incorporating marble into your custom home design.
Using Marble As a Building Material
While it may not be the first material that comes to mind when building a custom home, marble has been historically used as one of the most beautiful and lasting materials in the world. In fact, it has been used to create numerous well-known statues, buildings, and more. If you're searching for ways to leave a lasting mark on family and friends while increasing the value of your home, it's important to consider adding a number of marble features in your custom home design.
Durability & Longevity
First and foremost, marble is a popular choice due to its durability in a wide variety of conditions. In fact, many historical structures worldwide have lasted hundreds of years and still stand today in pristine condition. This makes it the ideal material for various home construction aspects, especially indoor features. Even more, when you don't have to worry about the elements, you can feel good knowing your features will last a long time while looking as beautiful as the day they were installed.
Unique Look & Feel
As one of the most recognizable materials in the world, marble comes in a variety of shades and colours. Even basic white, marble will catch the eye of your visitors instantly. That's because it glistens under any light while creating a smooth surface, making it the ideal material for your bathroom, kitchen, and other areas of your home. It also comes in a variety of shades and colours, providing you with more flexibility in terms of overall design.
Crafted Home Features
Typically, marble is sourced from large quarries in large slabs that can be crafted into distinct designs by specialty craftsman. Because of its versatility, it can be displayed in a wide variety of ways around your home. These include:
Fireplaces
As a durable material in extreme temperatures, marble can be crafted into an elegant fireplace surround. With the ability to engrave custom designs, marble is the perfect choice for those who want to include intricate, unique features into their home design.
Countertops
Due to its exceptional heat resistance, marble countertops are a favourite among those who love to cook. Stunningly beautiful it's also resistant to scratches, breaking, and cracks making it a great choice over other countertop materials.
Columns
When it comes to historical structures, marble columns are found in some of the most famous and recognizable buildings in the world. As a reliable building material, marble columns create a luxurious and classic atmosphere inside your custom home.
Stairs
If you really want to wow your visitors, adding a marble staircase can leave a lasting, powerful impression. Even better, you won't have to worry about any wear and tear that's common with wood-based stairs or pesky creaking in changing weather conditions.
Elevate Your Custom Home's Decor
Given its ability to come in a wide variety of shades and gradients, marble is the ideal home building material. If you want to elevate the decor of your custom home, it's important to have your custom home builder reach out to a leading provider of quality marble products with your personalized design and ideas in mind.
[simple-author-box]