Do you love, or loathe having the whole family, or a bunch of friends over during the holidays? Perhaps you're secretly worried that they're silently judging your home or decor options?
Then give them something sensational to talk about!
Your guest bathroom doesn't have to be boring. It's your chance to splash out and transform this smallish space into THE talking point of your home.
And the best part? Because of the size of the room, a small change can have a huge impact.
Now all you have to decide is which shade of elegance you should opt for – and our nifty guide will help you on your journey of discovery.
Drama, drama, drama
We're not referring to family drama – we're talking about bathing your entire guest bathroom in the luxuriously dramatic Verdi Alpi!
This gorgeous green marble features a decadent pine and basil green facade, with bands of porcelain, pistachio and emerald. The metallic splashes are the cherry on top of this already remarkable natural stone.
To enjoy its full effect, enrobe both the walls and floor of your bathroom – and queue the oohs and aahs of your impressed guests!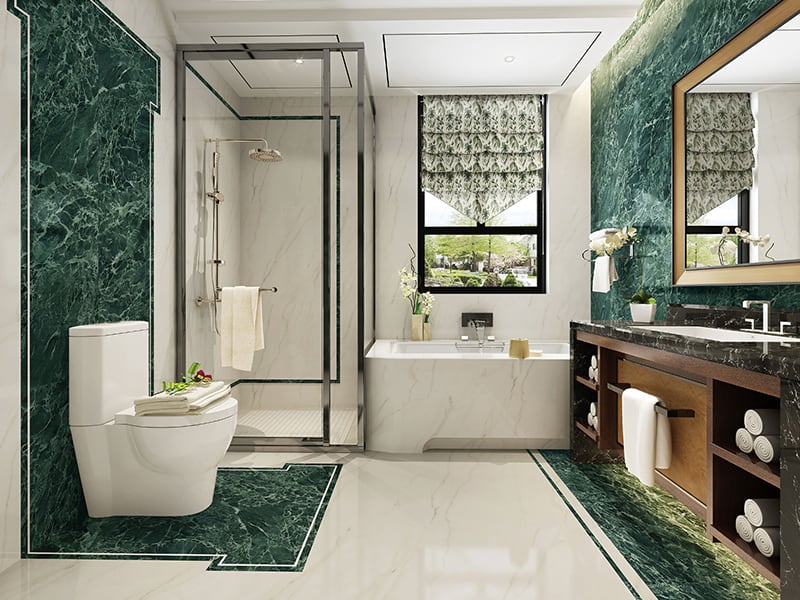 Minty Fresh
Mint green marble is a refreshing natural stone with dashes of dark decadence interspersed with vibrant yellows and milky whites.
Adorning your bathroom drawer fronts and vanity with the minty freshness of this green marble is akin to creating a mini rainforest in your cosy guest bathroom.
Depending on your appetite for indulgence, spread a layer of green marble flooring or envelop the stunning space in a wrap of green marble walls.
Add a Bit of Luck
If you could do with a little clover luck, then Irish green marble is precisely what you need.
The unique apple green of this rare marble blends in with splashes of emerald and hints of mint green – and even a few spots of crystalline mica!
Depending on the features of your guest bathroom, we suggest opting for pure extravagance with wrap-around marble walls and complementing marble vanity. Feeling extra fanciful? Add an opulent green marble bath and raise your luxury to a palatial level!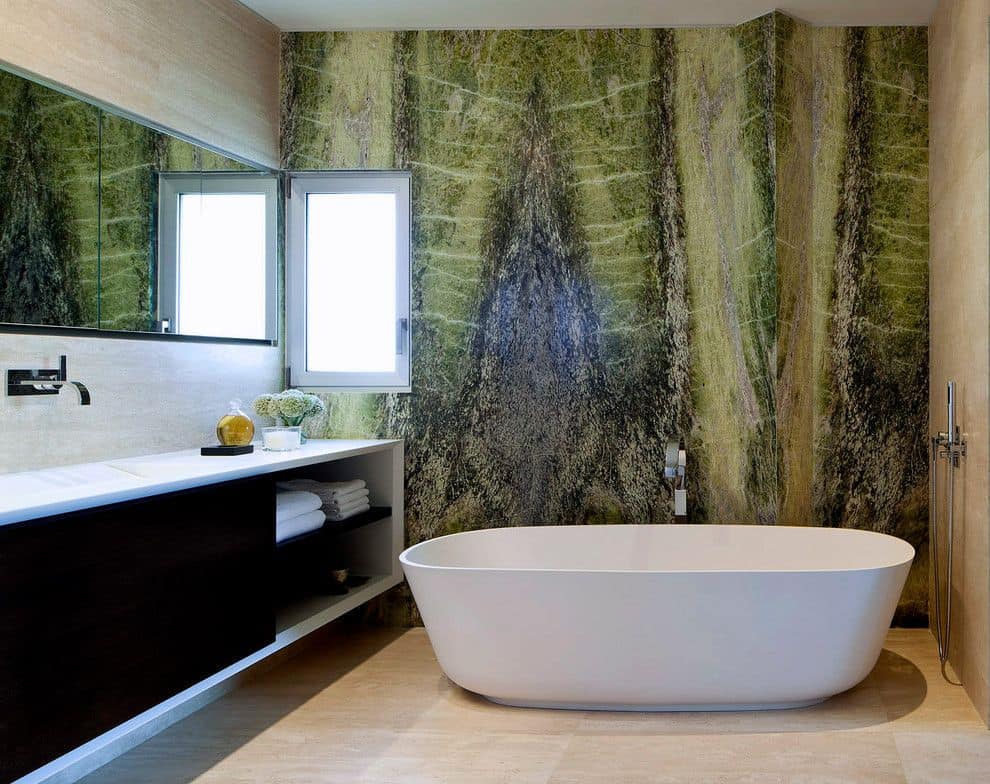 An Artist's Retreat
The name of this distinctive green marble does full justice to its allure. Verde van Gogh's beautiful blend of pear, pistachio and streaks of snow-white will convert your bathroom into a true work of art.
Its subdued elegance is suitable for larger applications of flooring and wrap-around walls, but also at home on marble vanities and drawer fronts.
The organic appeal of all these green marbles adds an exquisite earthy feel that infuses your bathroom with tranquility and charm. An evergreen addition to your home that is bound to wow your guests, while also elevating the resale value of your house.
But don't stop the extravagance at your bathroom door! Add green marble features throughout your home to continue the sleek sophistication and ensure an even flow of luxury.
Need more options? Browse our extensive line of natural stones and be prepared to fall in love!
[simple-author-box]