There's no getting away from the fact that marble instantly adds luxury to any space in your home, especially bathrooms! And can you imagine anything more refreshing than starting your day in a decadent marble shower?
Neither can we! But how do you know which marble will provide your bathroom with timeless (easy-to-maintain) elegance?
Our comprehensive guide is an excellent source of essential information to assist in the decision-making process. But when you do decide to take the plunge into opulence, speak directly to our stone experts for a custom solution that perfectly suits your needs.
Before delving into the care and maintenance of your marble shower, here are three exquisite installations to whet your appetite!
Verde Guatemala Marble
Verde Guatemala transforms this bathroom into a revitalising sanctuary – both elegant and refreshing. It's deep moss green colouring, blended with tones of emerald and fern, pairs beautifully with the organic look of the wooden highlight.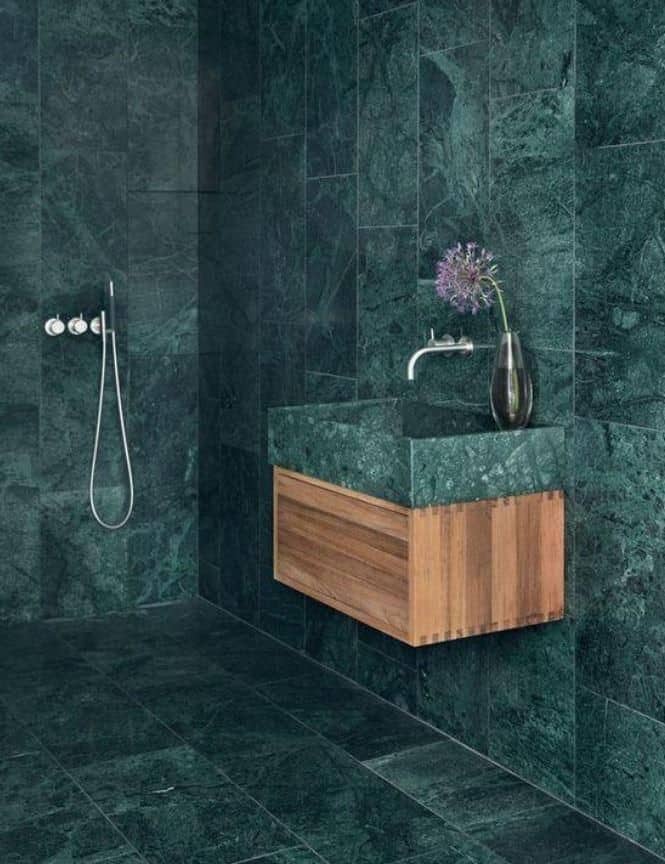 Arabescato Marble
Arabescato's soft white base and slate grey veining always ensure a classic finish that overflows with sophistication. Its understated elegance allows for full bathroom makeovers to create wraparound luxury.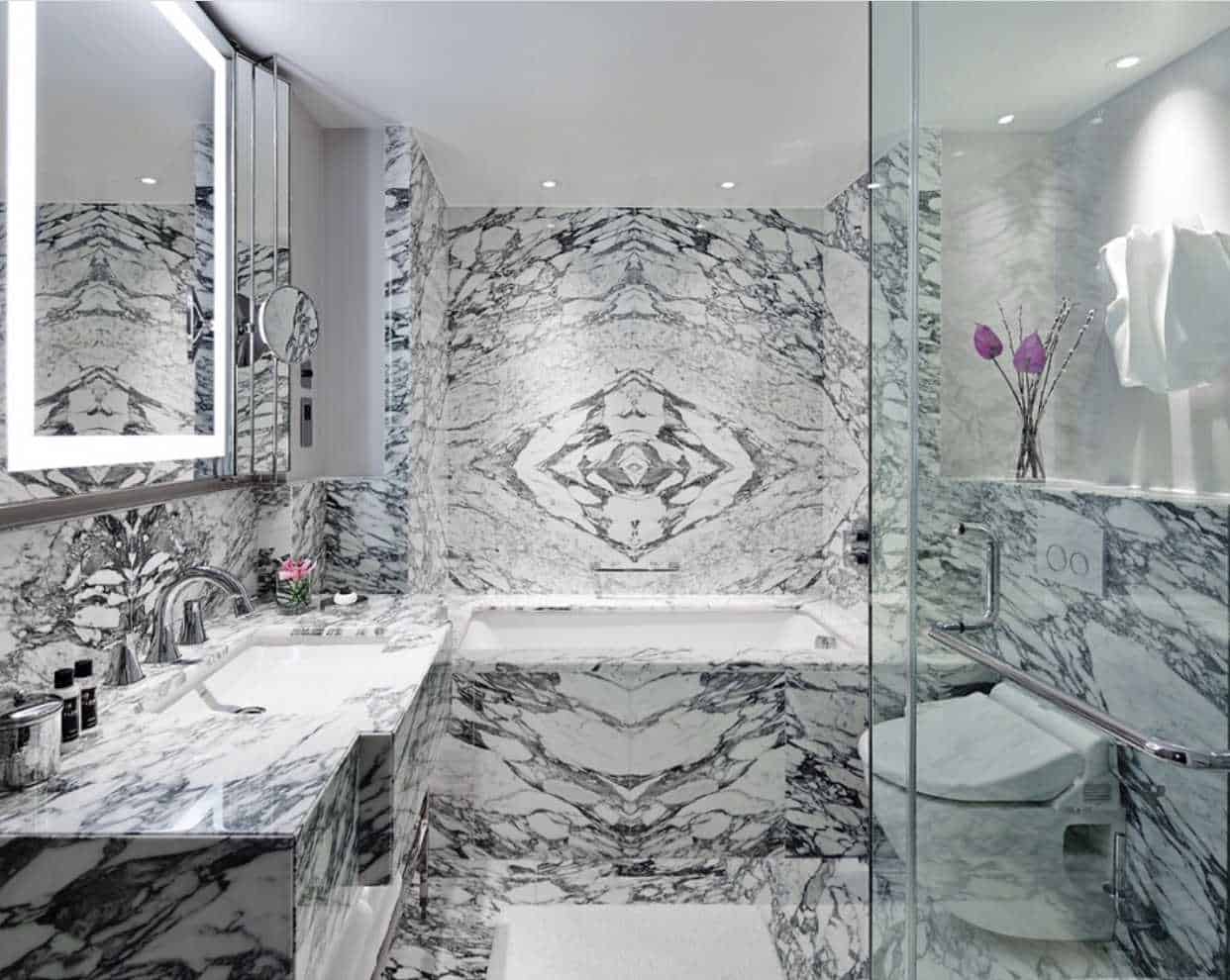 Calacatta Marble
Calacatta remains a trendy beauty that never fails to take your breath away! Its striking icy white facade showcases ribbons of smokey grey that infuses your bathroom with tranquillity and grace.
How do I keep my Marble Bathroom in pristine condition?
Being a natural wonder, marble is an inherently porous material that requires a bit of tender loving care to preserve its exquisiteness. But, rest assured, whichever marble you prefer, your stone professional will apply the ideal sealer to preserve your marble. This sealant locks out all moisture, preventing any water damage that could lead to deterioration.
Our overview below provides a general guide on maintaining marble, but a professional natural stone provider will furnish you with detailed care instructions – including guidance on the ideal interval between re-sealing all marble surfaces.
Cleaning and Day to Day Care
Keeping marble in immaculate condition is quite simple when you keep a few essential tips in mind.
What To Use
The ideal way to keep your marble shower clean is by using a pH neutral (7) detergent or even glycerine soap.
What Not To Use
Never clean marble with vinegar or harsh cleaning detergents, as the chemical make-up and acidity in these items will erode and damage the stone. Further, steer clear of very soapy products that could leave build-up and grime over time.
Extra Tips
Leave your shower door open after use to keep the area properly ventilated. This encourages any water to evaporate, preventing mildew from forming and extending the lifespan of the marble sealant.
Even better? Run an absorbing cloth over especially the shower floor to remove most of the water. This also prevents any watermarks from forming.
Long Term Maintenance
In general, marble should be re-sealed every 2 to 3 years, unless your marble provider suggests a specific alternative interval.
Although it is possible to re-seal your marble surfaces yourself, we suggest calling in the experts to ensure your exquisite stone is perfectly sealed.
To browse our extensive range of marbles and other natural stones, navigate to our products page and discover a treasure cove of natural wonders!